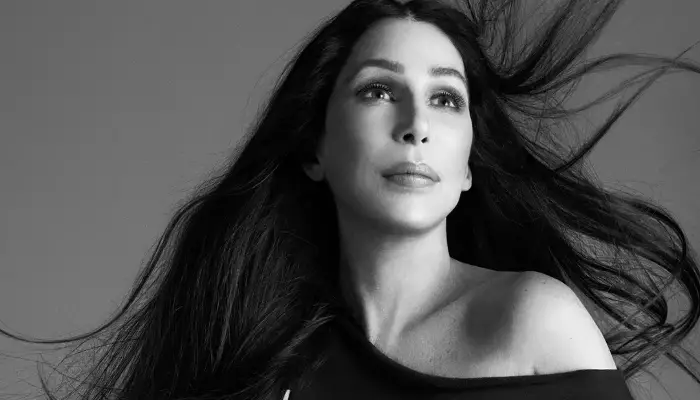 Cher is an American singer, actress, and television host. She has won an Academy Award, a Grammy Award, an Emmy Award, three Golden Globe Awards, and a Cannes Film Festival Award for her work in film, music, and television. 
She began her career as a backup singer for Phil Spector's Wall of Sound recordings. In 1965, she signed with Capitol Records and came to prominence the following year with her debut album, All I Really Want to Do. 
She achieved commercial success with the singles "I Got You Babe" and "Bang Bang (My Baby Shot Me Down)". 
Story of Cher 
Cher's brand has always been one of fearless self-expression. Even at the height of her career in the 1960s and '70s, she bowed to no one when it came to fashion or chart-topping hits. 
Over the years, she's experimented with everything from short crop tops to long black wigs, always staying true to herself—and her fans have loved her for it.
That fearlessness has also served Cher well in her personal life. After divorcing Sonny Bono in 1974, she embarked on a highly successful solo career, starring in films like Moonstruck (for which she won an Oscar) and selling out concert tours around the world. 
In recent years, she's become just as well known for her candid Twitter musings as she is for her musical talents—proving that even at age 73, Cher is still ahead of the curve.
Conclusion: 
Cher is a woman who has always marched to the beat of her own drum—and that's precisely what has made her such a iconic figure over the course of her five-decade career. 
Whether she's shocking fans with a new hairstyle or sharing her unfiltered thoughts on social media, Cher has always stayed true to herself—and that's a large part of what has made her brand so strong. 
With a new album on the way and plans for another world tour in 2019, it's clear that Cher's best days are far from behind her. Long may she reign!
That's all! You can also check out A Brief History of Janet Jackson and Lil Wayne – An American Singer.
Want to know more about musical instruments? Check out our BandMag blog.

Luisa is the Content writer at BandMag. With 5+ years experience in content writing and SEO, he loves talking about content creation, SEO and her cat.