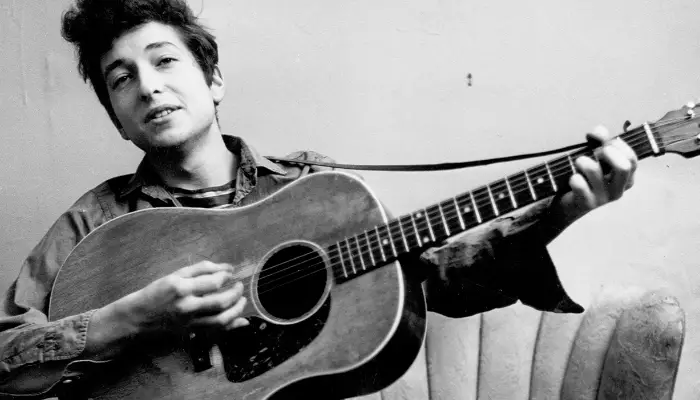 Singer, songwriter, poet, and Nobel Prize winner Bob Dylan has been a cultural icon for more than 50 years. His songs have been covered by everyone from The Beatles to Nirvana, and his lyrics quoted by everyone from politicians to pop stars. 
Dylan's unique voice and vision have helped shape the course of popular music and culture for generations. In honor of his 80th birthday, let's take a look at the many faces of Bob Dylan.
Story of Bob Dylan
The Early Years
Bob Dylan was born Robert Zimmerman in 1941 in Duluth, Minnesota. He grew up in a Jewish family and was exposed to music from an early age. When he was a teenager, he began performing in clubs around Minneapolis. 
In 1959, he moved to New York City to pursue his musical career. It was there that he changed his name to "Bob Dylan," inspired by the Welsh poet Dylan Thomas.
Dylan's big break came in 1961 when he was discovered by famed music producer John Hammond. Hammond signed Dylan to Columbia Records and released his self-titled debut album the following year. 
The album featured two of Dylan's most famous early songs, "Blowin' in the Wind" and "A Hard Rain's A-Gonna Fall." These songs established Dylan as a major new voice in folk music.
The Electric Years
In 1965, Dylan released the album Bringing It All Back Home, which featured electric instruments on some of the tracks. This marked a major shift in Dylan's sound and caused controversy among some of his folk fans. 
However, the album was a massive commercial and critical success, cementing Dylan's reputation as one of the most important musicians of his generation.
Dylan continued to experiment with electric instruments on subsequent albums like Highway 61 Revisited and Blonde on Blonde. He also began using more cryptic and surreal lyrics during this period, further cementing his reputation as a master songwriter. 
In 1966, Dylan went on tour with The Hawks (later known as The Band), resulting in some of the most legendary live performances in rock history. 
The Later Years
In the 1970s and 1980s, Dylan turned his focus away from making records and instead toured extensively with various backing bands. He also dabbled in acting during this period, appearing in films like Renaldo & Clara and Pat Garrett and Billy the Kid. 
In the late 1980s and early 1990s, Dylan experienced something of a creative renaissance with the release of critically acclaimed albums like Oh Mercy and Time Out of Mind. 
Dylan has continued to tour and release new music throughout the 21st century. In 2016, he released an album of covers called Fallen Angels. In 2020, he released Rough & Rowdy Ways, his first album of original material in eight years. 
Throughout his career, Dylan has constantly reinvented himself musically while remaining true to his roots as one of America's greatest singer-songwriters. 
Meanwhile, you can also check out How Old Is 50 Cent The Rapper.
Conclusion: 
Happy 80th birthday to Bob Dylan! For more than 50 years, he has been one of America's most influential entertainers. 
With a career that has spanned multiple genres and supercharged social movements, there is no denying that Bob Dylan is truly one of a kind. 
Here's hoping that he continues to surprise us with his music for many years to come!
That's all! You can also check out Mariah Carey – America's Pop Princess and The Life and Times of Tina Turner.
Want to know more about musical instruments? Check out our BandMag blog.

Frank is the Senior Content writer at BandMag. With 12+ years experience in content writing and SEO, he loves talking about content creation, SEO and Football.