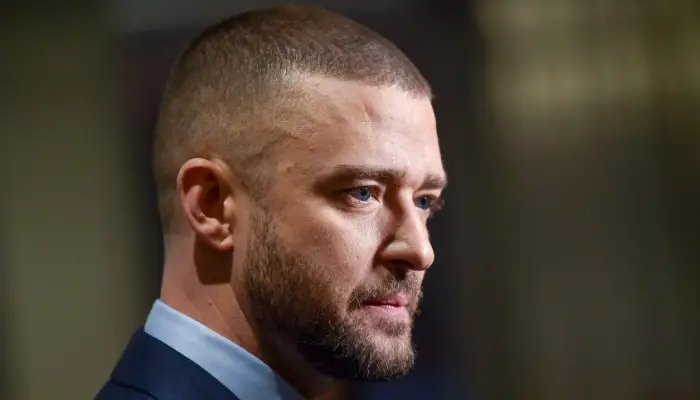 Justin Timberlake got his start in the early '90s as a member of the boyband NSYNC. The group found massive success with their initial run of hits, but by the early 2000s, it was clear that Timberlake had ambitions beyond the confines of the band. 
In 2002, he released his first solo single, "Like I Love You," and the following year he put out his debut solo album, Justified. 
Timberlake has since gone on to release four more albums, win multiple Grammy Awards, and establish himself as one of the most successful solo artists of his generation.
Story of Justin Timberlake
Timberlake's NSYNC days are now mostly relegated to nostalgic memory, but there's no denying that being a part of one of the biggest boybands in history did wonders for his career. 
Not only did he learn how to perform and craft songs that would resonate with a mass audience, but he also gained a valuable introduction to the world of show business. 
NSYNC may have been manufactured by music executives, but Timberlake proved early on that he had the talent and drive to make it on his own.
When Timberlake embarked on his solo career in 2002, he was already a household name thanks to NSYNC's success. 
However, he still faced some significant challenges in making the transition from boyband member to solo artist. For one thing, he had to find a way to distance himself from his teen idol image and prove that he could be taken seriously as a musician. 
To do this, Timberlake turned to producer Rick Rubin, who helped him create a more mature sound for his debut album, Justified. The album was a critical and commercial success, earning Timberlake his first Grammy Award and cementing his reputation as a bonafide solo star.
In the years since Justified's release, Timberlake has continued to evolve as an artist while also remaining consistently popular with fans. 
He has won 10 Grammy Awards to date, including two for Best Pop Vocal Album (for FutureSex/LoveSounds and The 20/20 Experience). 
He has also enjoyed considerable success as an actor, appearing in films like The Social Network and Inside Llewyn Davis. At this point in his career, Justin Timberlake is one of the most successful entertainers in the world—and there's no sign of him slowing down anytime soon.
Conclusion: 
Justin Timberlake is one of the most successful entertainers in the world today thanks to his incredible singing talent and impressive work ethic. 
While he got his start in the boyband NSYNC, Timberlakedemonstrated early on that he had what it takes to make it on his own as a solo artist. 
Since going solo in 2002, he has released four albums (with a fifth reportedly on the way), won 10 Grammy Awards ,and enjoyed great success both as a musician and an actor. 
There's no doubt that Justin Timberlake is a true megastar—and he shows no signs of stopping anytime soon.
That's all! You can also check out 5 Reasons Why Aaliyah Is the Queen of R&B and Everything You Need to Know About Johnny Cash.
Want to know more about musical instruments? Check out our BandMag blog.

Frank is the Senior Content writer at BandMag. With 12+ years experience in content writing and SEO, he loves talking about content creation, SEO and Football.