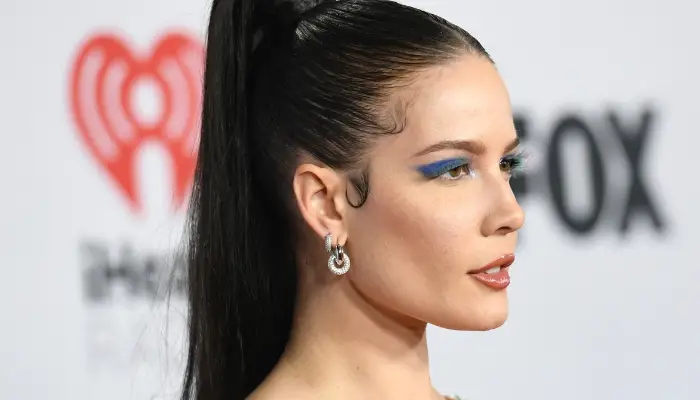 Halsey is a force to be reckoned with. The American singer has been taking the music world by storm since she debuted in 2014 with her single "Ghost." 
In the years since, she's released two successful albums, garnered multiple awards and nominations, and toured the world. She's also become an outspoken advocate for LGBTQ+ rights and mental health awareness. Here's a closer look at this rising star.
Story of Halsey
Early Life and Career
Halsey was born Ashley Frangipane in New Jersey in 1994. She began writing songs as a teenager and soon developed a following on social media platforms like Tumblr and Twitter. 
In 2012, she self-released an EP called Room 93, which caught the attention of several record labels. She eventually signed with Astralwerks and released her first single, "Ghost," in 2014.
"Ghost" was a hit, and it catapulted Halsey into the spotlight almost overnight. She followed up with her debut album Badlands in 2015, which reached number two on the Billboard 200 chart. 
Her sophomore album, Hopeless Fountain Kingdom, came out in 2017 and debuted at number one on the same chart. To date, Halsey has sold over five million records worldwide.
Outside of her musical career, Halsey has been an outspoken advocate for LGBTQ+ rights and mental health awareness. 
She came out as bisexual in a Rolling Stone interview in 2016 and has since spoken openly about her struggles with bipolar disorder. In 2018, she was named GLAAD's Social Media Ambassador.
Conclusion: 
Halsey is quickly becoming one of the biggest names in music. With her catchy tunes, powerful voice, and ability to connect with fans, it's no wonder she's taken the world by storm. 
Halsey is also using her platform to speak out on important issues like LGBTQ+ rights and mental health awareness—making her not only a talented musician but also an inspiration to many.
That's all! You can also check out How Cher Built a Lasting Brand and Lil Wayne – An American Singer.
Want to know more about musical instruments? Check out our BandMag blog.

John is the Senior Content writer at BandMag. With 8+ years experience in content writing and SEO, he loves talking about content creation, SEO and his dog.