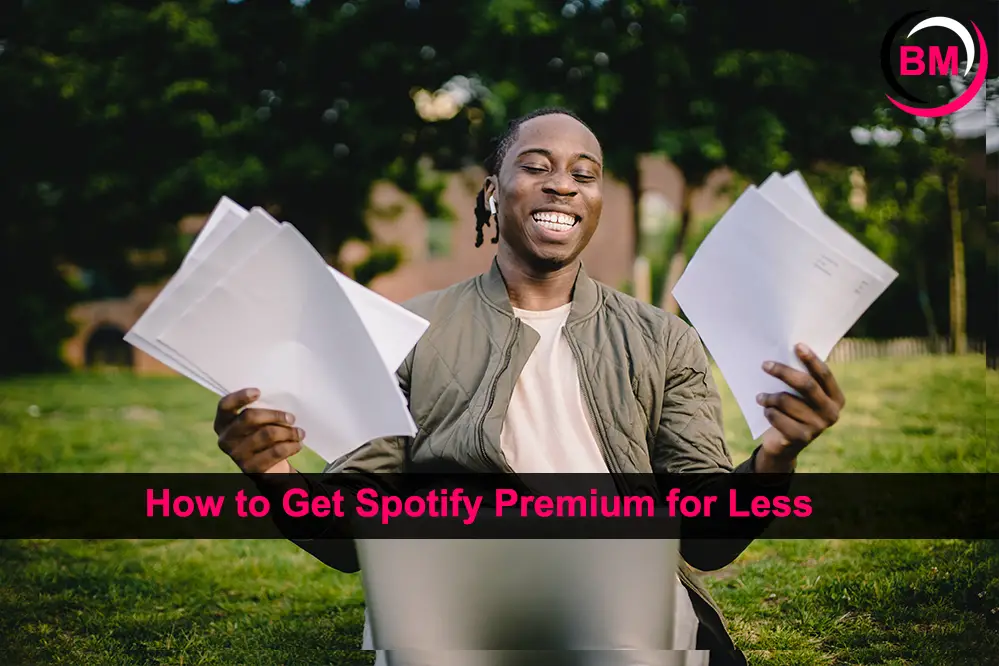 Do you want to know How to Get Spotify Premium for Less?
Spotify is among the top-rated music streaming platforms, with millions of active users. Spotify comes with a free account and Spotify Premium, which offers additional features like playing any song, offline listening, and an ad-free experience. 
However, premium plans come at a price that not everyone can afford. This blog post will show you how to get Spotify Premium for less.
How to Get Spotify Premium for Less
Share your account with family and friends.
Spotify premium plans allow up to six people to share one account while enjoying all premium features at a lower cost. 
The more, the merrier; the price per person will be even less. With family plans, you can add family members living at the same address and pay significantly less than individual plans.
Look out for special deals.
Spotify occasionally offers special deals on its premium plans. They offer a discounted rate when you sign up for a longer-term deal or if you're a student. 
In addition, they may offer exclusive deals to subscribers with certain credit cards or from specific phone companies. Always be on the lookout for such money-saving opportunities.
Use discounted gift cards.
Several online sites sell Spotify gift cards at discounted prices. You can buy and redeem a Spotify premium gift card on your account. This is one way of getting Spotify premium for less than the regular price. 
You could also sign up for a credit card program that rewards you with Spotify gift cards.
Take advantage of the free trial.
Spotify Premium offers a 30-day free trial to new customers. You can create a new account and enjoy premium features for 30 days without paying a dime. 
However, at the end of the trial period, you'll need to cancel your subscription if you decide not to continue using it, or you'll be charged for the first month.
Use the web player
Spotify desktop users can forego the premium plan using the web player, which supports free accounts with ads. 
The web player is perfect for those who spend extended periods using their computers and prefer to listen to music while working. With a reliable internet connection, you can still enjoy your music ad-free.
Conclusion: How to Get Spotify Premium for Less
Spotify premium plans indeed open the window to a world of unlimited music streaming opportunities. However, they aren't cheap, and not everyone can afford them. 
It's possible to get Spotify premium for less by following the tips above, such as sharing your account with others, taking advantage of deals, and using the web player. 
With these tips, you can continue exploring new music while saving some of your hard-earned cash.
Related Post:

Frank is the Senior Content writer at BandMag. With 12+ years experience in content writing and SEO, he loves talking about content creation, SEO and Football.