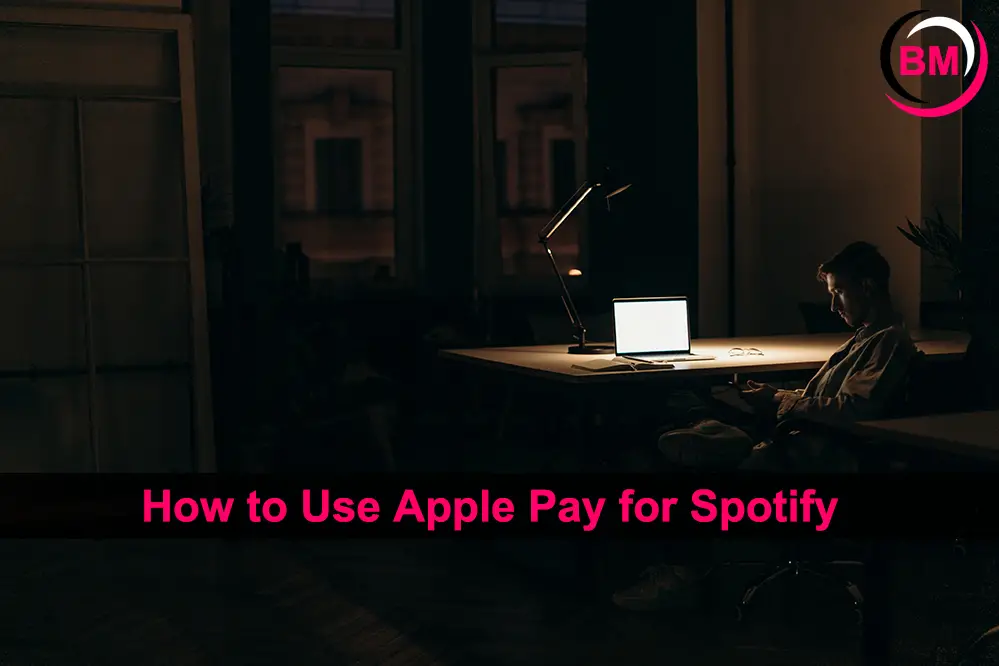 Are you wondering How to Use Apple Pay for Spotify?
With the advent of digital payment systems, gone are the days when people have to carry hard cash wherever they go. 
One of the latest and most convenient ways to pay for purchases is through Apple Pay, which is now being used by millions worldwide. If you're a Spotify user looking for a way to pay for your premium subscription without hassle, you'll be happy to know that you can use Apple Pay for Spotify. 
In this blog post, we'll guide you on how to set up Apple Pay for Spotify in just a few easy steps.
How to Use Apple Pay for Spotify
Before you can use Apple Pay for Spotify, ensure your device is compatible. Apple Pay works on iPhone, iPad, and Apple Watch with iOS 8.1 or later. 
The latest Macs with a Touch ID sensor also support Apple Pay. Once you have that figured out, here's how you can set up Apple Pay for Spotify:
Step 1: Open the Spotify app on your device and go to your account page.
Step 2: Click the "Upgrade" button to subscribe to Spotify Premium.
Step 3: Select "Apple Pay" as your preferred payment method on the payment method page.
Step 4: If you still need to set up Apple Pay on your device, follow the instructions provided by the Apple Pay setup wizard to add your card.
Step 5: Once you've added your card, you should see it listed under "Payment Method" in Spotify, where you can purchase.
It's that easy! Apple Pay makes paying for Spotify Premium a smooth and effortless experience. Plus, you can easily manage your subscription, update your card details, and cancel anytime.
One thing to note: if you have a family subscription, make sure that you set up Apple Pay on the account holder's device. This is because Apple Pay is tied to the iCloud account on the device, and only one iCloud account can be linked to a family subscription.
Conclusion: How to Use Apple Pay for Spotify
In conclusion, Apple Pay is an excellent option if you're a Spotify subscriber looking for a convenient way to pay. With just a few quick steps, you can get set up and enjoy all the benefits of Spotify Premium hassle-free. Say goodbye to the hassle of card payments and enjoy your music easily!
Related Post:

Frank is the Senior Content writer at BandMag. With 12+ years experience in content writing and SEO, he loves talking about content creation, SEO and Football.