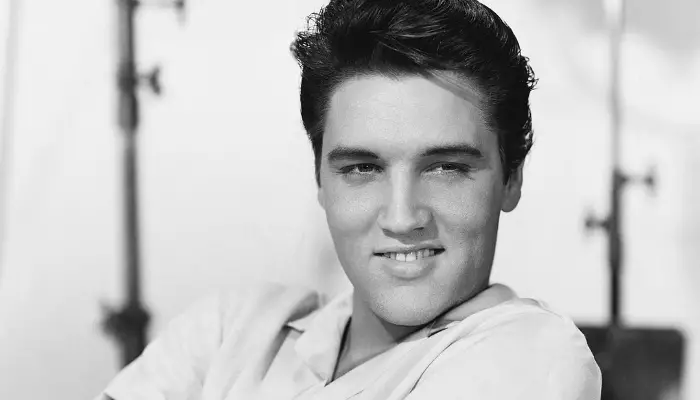 Chances are, you know a thing or two about Elvis Presley. He's one of the most iconic musicians of all time, and his influence is still felt today, nearly 40 years after his death. But there's more to Elvis than meets the eye.
Here are 10 amazing facts about The King that you may not know.
Amazing Facts About Elvis Presley
Elvis's middle name was Aaron, after his stillborn twin brother.
In 1954, at the age of 19, Elvis recorded a song called "Casual Love Affair" which was later used in ascene in the movie Pulp Fiction.
During his service in the U.S. Army, Elvis was stationed in West Germany where he met 14-year-old Priscilla Beaulieu, who would become his wife years later.
In 1957, Elvis bought a Graceland estate in Memphis, Tennessee for $102,500. He would live there until his death in 1977.
At the height of his career, Elvis was earning $55,000 per week—the equivalent of over $300,000 today.
In 1970, Elvis met Richard Nixon at the White House and asked to be made a federal agent at-large with responsibility for drug enforcement. Nixon agreed!
Despite being left-handed, Elvis played guitar right-handed because most guitars then were designed for right-handed people.
In 1968, Elvis made history by being the first (and only) person to be featured on the cover of both Time and Newsweek magazine in the same week!
More than 600 people attended Elvis's funeral in 1977, including Johnny Cash, Charlie Chaplin Jr., and Kirk Douglas.
In 2006, Forbes magazine named Elvis the second highest-paid dead celebrity with annual earnings of $49 million thanks to ongoing sales of his music and merchandise rights.
Conclusion:
Elvis Presley is one of the most iconic musicians of all time—there's no doubt about that! And while you may think you know everything there is to know about him, there are actually quite a few interesting facts about The King that even diehard fans may not be aware of! Hopefully this list has helped expand your knowledge of everyone's favorite crooner and left you with a newfound appreciation for all things Elvis!

Hi my name is Richard Matthews I have been writing since 2014. I have a huge passion for rock music and I extremely enjoy playing it.