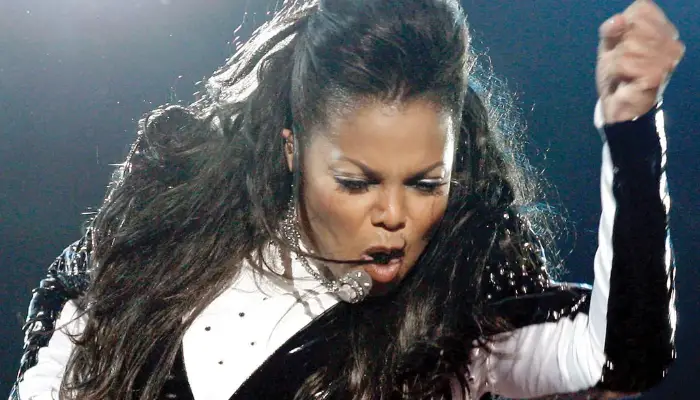 American singer Janet Jackson has been a dominant force in the music industry for over three decades. 
Beginning her career as a child actress on the popular sitcom "Good Times," Jackson began to make a name for herself in the early 1980s with a series of hit singles. 
Since then, she has released eleven studio albums, sold over 160 million records, and won five Grammy Awards. In this blog post, we'll take a brief look at Jackson's life and career.
Story of Janet Jackson
Born in Gary, Indiana in 1966, Janet Jackson was the youngest of ten children born to Joseph and Katherine Jackson. She made her television debut at the age of seven on "The Jacksons," a variety show starring her brothers. 
In 1976, she landed the role of Penny Gordon Woods on the CBS sitcom "Good Times."Jackson continued to act throughout the late 1970s and early 1980s, but it was her music career that would ultimately make her a superstar. 
Her self-titled debut album was released in 1982 and yielded the hit singles "Young Love" and "Come Give Your Love to Me." In 1986, Jackson released her third album, "Control," which is often considered to be her breakout album. 
The album featured such hits as "Nasty," "What Have You Done for Me Lately," and "When I Think of You." Jackson's success continued into the 1990s and 2000s with such albums as "Rhythm Nation 1814," "janet.," and "The Velvet Rope." 
In recent years, Jackson has taken somewhat of a backseat when it comes to music, instead focusing on her philanthropic work. 
She is the founder of The Rhythm Nation Scholarship Foundation, which provides financial assistance to students pursuing careers in the arts. She is also an active supporter of AIDS research and prevention initiatives. 
Conclusion: 
Janet Jackson is one of the most successful singers in history. With over three decades in the music industry, eleven studio albums, 160 million records sold, and five Grammy Awards, she has accomplished more than most people could ever dream of. 
And yet, despite all her success, she remains humble and focused on giving back to others through her philanthropic work. She is an inspiration to us all.
That's all! You can also check out Katy Perry – A Brief Biography and Madonna's Age, Height, Net Worth, and More.
Want to know more about musical instruments? Check out our BandMag blog.

Frank is the Senior Content writer at BandMag. With 12+ years experience in content writing and SEO, he loves talking about content creation, SEO and Football.