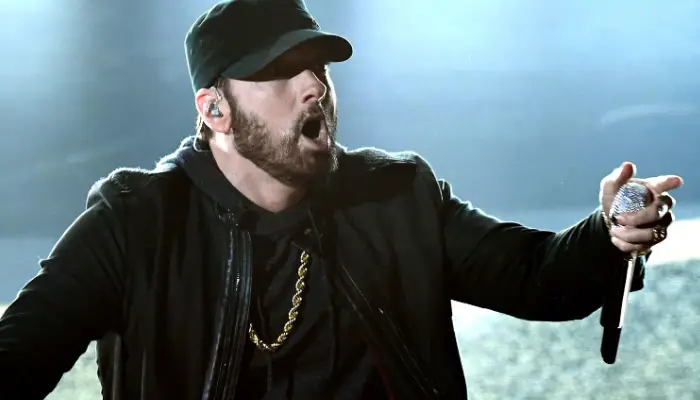 I have been a fan of Eminem since I was a teenager. I grew up listening to his music, and it had a profound impact on my life. 
I loved the way he rapped about his struggles growing up in Detroit, and I could relate to his stories. Eminem is one of the best rappers of all time, and I believe that he is greatly misunderstood.
Eminem's Lyrics
Eminem is one of the most popular rappers of all time, and he is known for his controversial lyrics. While some people find his lyrics offensive, I believe that they are Misunderstood. 
Eminem is simply rapping about his life experiences, and he is not trying to offend anyone. In fact, I believe that his music has helped many people who have gone through similar experiences.
Eminem's Talent
Eminem is incredibly talented, and he has proven himself to be a great rapper. He has won numerous awards, including 13 Grammy Awards and an Academy Award. 
He has also sold over 160 million albums worldwide, making him one of the best-selling artists of all time. 
Not only is he a great rapper, but he is also a talented producer and songwriter. He has produced several albums for other artists, including 50 Cent and Dr. Dre.
Conclusion: 
I believe that Eminem is one of the most talented and misunderstood artists of all time. His music has been a huge part of my life, and I will continue to support him as he continues to make great music.
That's all! You can also check out Top 5 Gwen Stefani Songs and Why Kurt Cobain is One of the Most Influential Musicians of Our Time?
Want to know more about musical instruments? Check out our BandMag blog.

Luisa is the Content writer at BandMag. With 5+ years experience in content writing and SEO, he loves talking about content creation, SEO and her cat.