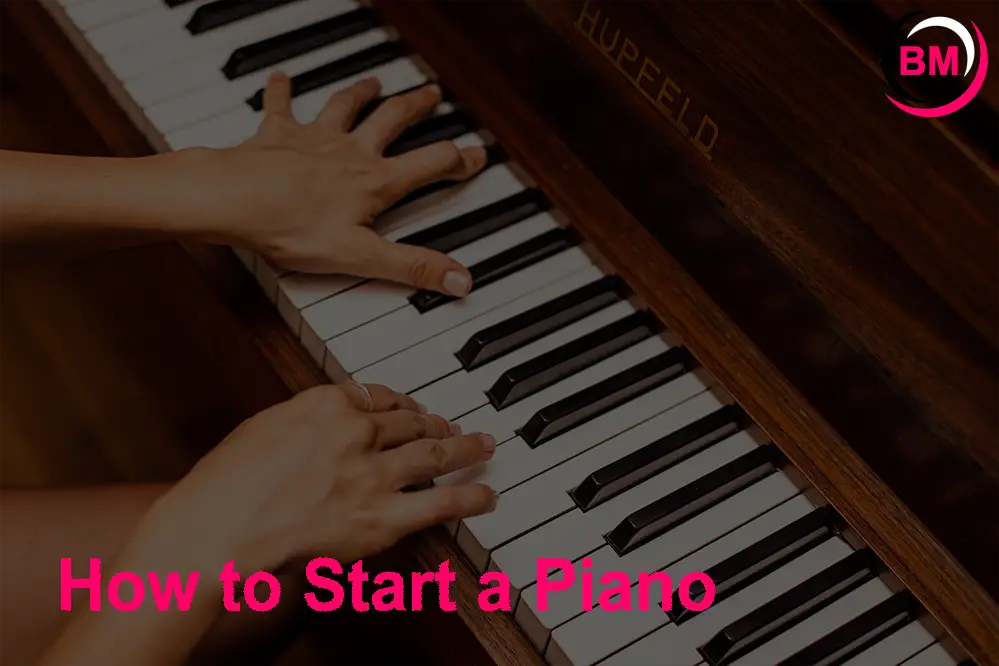 Are you ready to learn how to start a piano? If so, you've come to the right place! Learning how to play piano can be daunting, but it is achievable. 
With some dedication and practice, you will play your favorite songs in no time. Here are five steps to get you started on your musical journey.
How to Start a Piano
Step 1: Get a Piano
The first step on your journey is getting an instrument. Depending on your budget and preferences, you can purchase an acoustic or digital piano. 
Digital pianos have features like built-in metronomes and sound effects that an acoustic piano cannot provide. 
Consider the size of your living space before purchasing; a digital option may be best if you live in a small apartment.
Step 2: Learn the Basics
Before playing songs, it is essential to learn how to read music and use different chords and scales to create beautiful sounds. Piano books for beginners are widely available online or at local music stores, which offer easy-to-follow lessons for those just starting. 
Additionally, plenty of free tutorials are available online if you want to wait to invest in physical materials.
Step 3: Practice!
Practice makes perfect! Set aside time every day—even if it's only 10 minutes—to practice what you have learned and try new techniques or songs that interest you. 
The more you practice, the better your skills become, and soon enough, you will find yourself playing beautifully without having to think too hard about it! Don't forget to take breaks when needed; burnout is real!
Step 4: Find Resources Online
Sometimes it can be difficult finding resources on specific topics or genres of music that interest us; fortunately, there are plenty of websites, such as YouTube and Spotify, where we can easily find tutorials and music related to what we are looking for without having too much trouble! 
There are also online communities dedicated specifically to pianists who offer great advice from experts in this field who may even let us join their group sessions or give us tips based on our skill level.
Step 5: Have Fun!
The most important part about learning any instrument is enjoying the process along the way—so don't forget to have fun while doing it! 
It's okay if things do not go as planned sometimes; mistakes happen, but they should not discourage us from continuing our journey toward becoming better musicians daily. 
Use setbacks as opportunities for growth rather than sources of discouragement; this way, we will ensure that we keep going even when things seem harsh!
Conclusion: How to Start a Piano
Starting a piano journey can initially feel daunting, but anyone can quickly become skilled at playing this beautiful instrument with dedication and practice. 
Follow these five steps—getting a piano, learning the basics, practicing regularly, finding resources online, and having fun—soon enough, you will be mastering pieces from Bach's Brandenburg Concertos like a pro!
Related Posts:

Luisa is the Content writer at BandMag. With 5+ years experience in content writing and SEO, he loves talking about content creation, SEO and her cat.