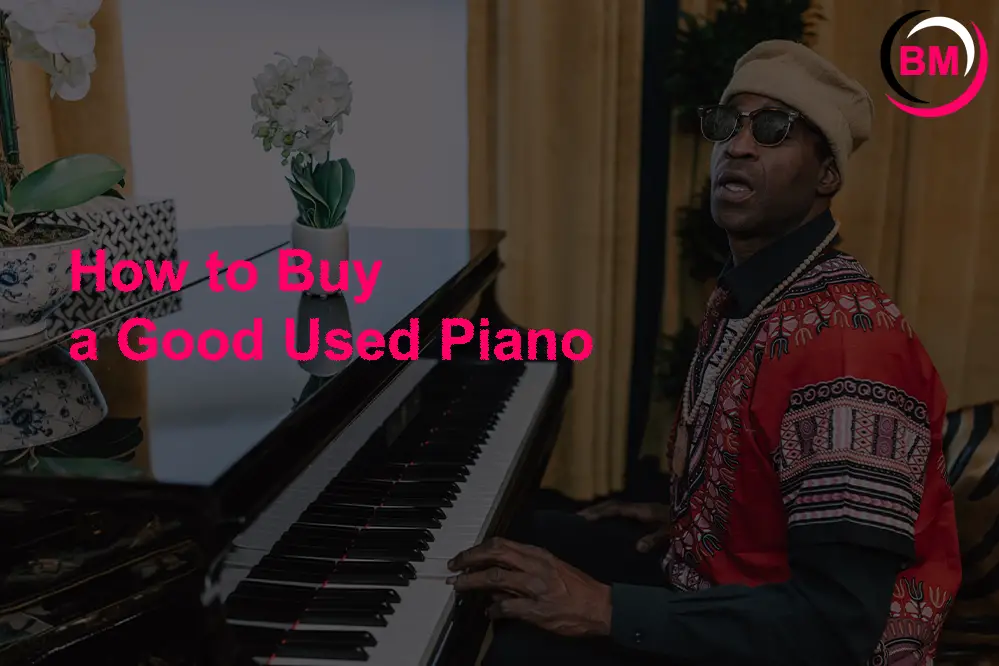 Are you in the market for a used piano? Do you want to know How to Buy a Good Used Piano? 
Buying a good used piano can be tricky, but with the proper knowledge and research, you can find an instrument that sounds great and will last for years. Let's discuss how to buy a good used piano.
How to Buy a Good Used Piano
Research Different Types of Pianos
Before you start shopping, it's essential to do your research. Start by learning about different types of pianos, such as grand, upright, digital, etc. 
It is also essential to consider your budget and determine if you want a new or used piano. Once you have decided what type of piano you want, it is time to start shopping!
Inspect the Instrument
When inspecting a used piano, it is important to look for visible signs of damage, such as cracks in the wood or keys that don't work correctly. 
It would help if you also asked to see recent maintenance records to ensure the instrument has been well taken care of. 
An excellent way to gauge the quality of a used piano is by playing it; take some time to play each note on the keyboard and ensure they are all in tune and working correctly. 
It's also helpful to bring along someone who knows something about pianos – they can help identify any potential problems before they become costly repairs.
Get an Expert Opinion
If you want to be extra sure about your decision when buying a used piano, it may be worth getting an expert opinion from someone knowledgeable about instruments. 
An experienced technician can inspect the interior components and give you an idea of how much life is left in them before repairs need to be made. 
This information can help inform your decision on whether or not this particular instrument is worth investing in.
Conclusion: How to Buy a Good Used Piano
With some research and careful inspection, finding a good used piano doesn't have to be overwhelming! 
Knowledge about different types of instruments and taking advantage of resources like professional technicians can go a long way toward helping you make an informed decision when selecting your next music-making partner! 
So get out there and start searching – happy hunting!
Related Post:

Luisa is the Content writer at BandMag. With 5+ years experience in content writing and SEO, he loves talking about content creation, SEO and her cat.