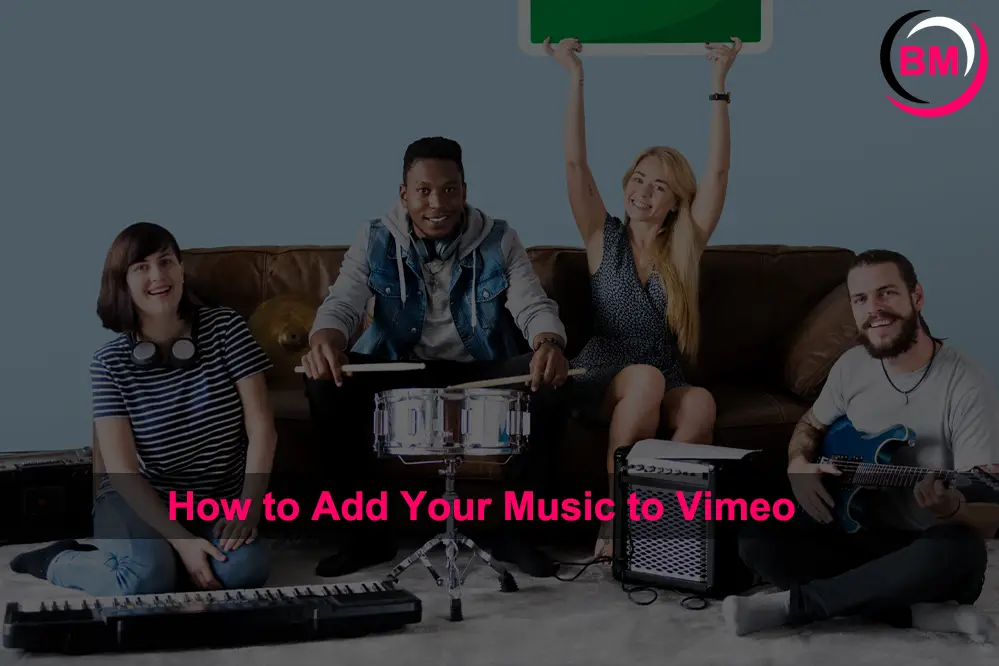 Are you wondering how to add your music to Vimeo? 
If you've ever posted a video online, you know that the right music can take your content from good to great. 
It can set the tone, add emotion and create an atmosphere that makes your videos more memorable. The good news is that adding music to your Vimeo videos is easy—and today, we will show you how!
How to Add Your Music to Vimeo
Get Started in Just 3 Steps
The first step is choosing the right song. On Vimeo, you can license songs from our extensive library of high-quality music. 
All tracks are cleared for commercial use and cost just $2 per track. We also offer custom licensing options if you want something special for your project. Once you've chosen a way, it's time to upload it to your video.
To do this, open up the video editor on Vimeo and click "Music & Audio" in the left-hand menu. 
You can upload audio files or choose from our library of royalty-free sound effects and music tracks in this section. Once uploaded, drag your selected audio file onto the timeline as desired.
Next, it's time to customize how it sounds with our built-in audio tools. 
With these tools, you can adjust volume levels across multiple tracks; fine-tune frequencies with equalization (EQ) settings; add compression and reverb effects; or even create fades or crossfades between clips. 
When everything sounds perfect, hit "Save Changes" at the top of the page, and voila! You have now successfully added music to your Vimeo video!
Conclusion: How to Add Your Music to Vimeo 
Adding music is one of the best ways to make an impact with your videos on Vimeo—and with just a few clicks of a button, anyone can do it! 
Whether you need background music for a documentary or an upbeat track for a promotional video, there is something for everyone in our expansive library of royalty-free songs and sound effects. 
We hope you now understand how to add your music to Vimeo. So what are you waiting for? Get started today and give your videos the soundtrack they deserve!

John is the Senior Content writer at BandMag. With 8+ years experience in content writing and SEO, he loves talking about content creation, SEO and his dog.