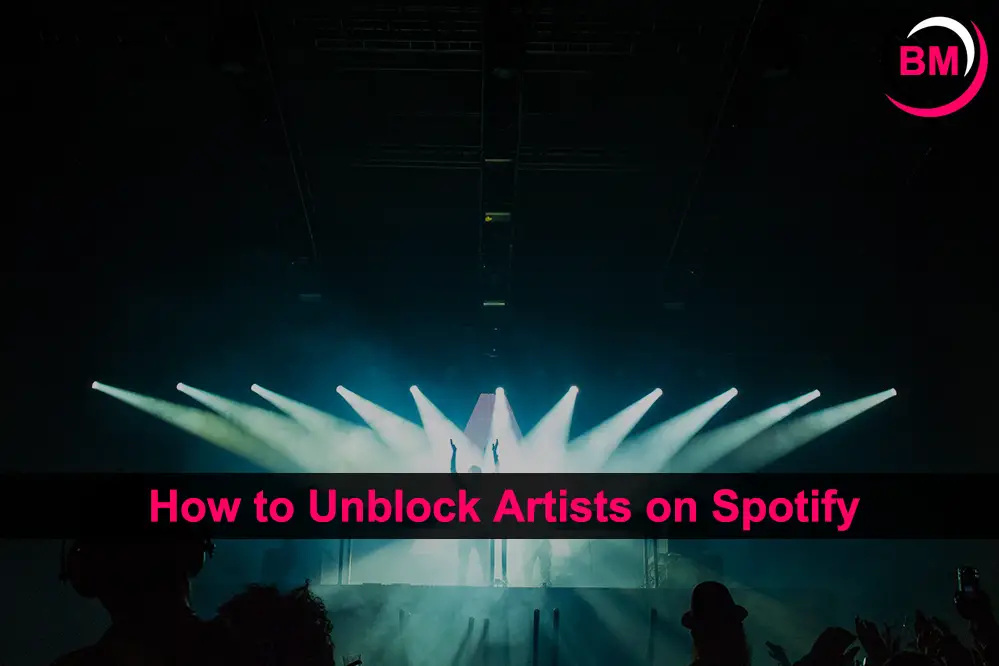 Are you wondering How to Unblock Artists on Spotify?
Spotify is one of the most popular music streaming services globally, with millions of tracks and artists. However, sometimes you accidentally block an artist on Spotify, or you did it on purpose and now regret it. 
Whatever the reason, getting an artist unblocked on Spotify is a straightforward process. In this article, we'll walk you through the steps to unblock an artist so you can listen to their music again.
How to Unblock Artists on Spotify 
Step 1: Open the Spotify App
The first step to unblock an artist on Spotify is to open the app on your phone or desktop. Log in with your account credentials, and then navigate to the search bar at the top of the app.
Step 2: Search For the Artist
Type in the name of the artist you want to unblock in the search bar. Make sure to spell the name correctly, or else you might need to see the correct artist.
Step 3: Click on the Artist's Page
Once the search results appear, click on the artist's name to access their page. If you have previously blocked the artist, you will see a message at the top of the page saying, "You have blocked this artist." Below that message will be an "Unblock" button.
Step 4: Unblock the Artist
Click the Unblock button, and Spotify will remove the artist from your block list. You should now be able to listen to any music by that artist again.
Step 5: Refresh Your Page
To ensure that the changes are made, refresh the artist's page or close and reopen the Spotify app. The artist's songs should now be available to listen to.
Conclusion: How to Unblock Artists on Spotify 
Blocking an artist on Spotify can be accidental or intentional. However, the good news is that unblocking someone is a straightforward process that takes little time. 
Follow the above steps, and you'll easily have your favorite music back in your playlist. Cheers to enjoying your music hassle-free!
Related Post:

John is the Senior Content writer at BandMag. With 8+ years experience in content writing and SEO, he loves talking about content creation, SEO and his dog.