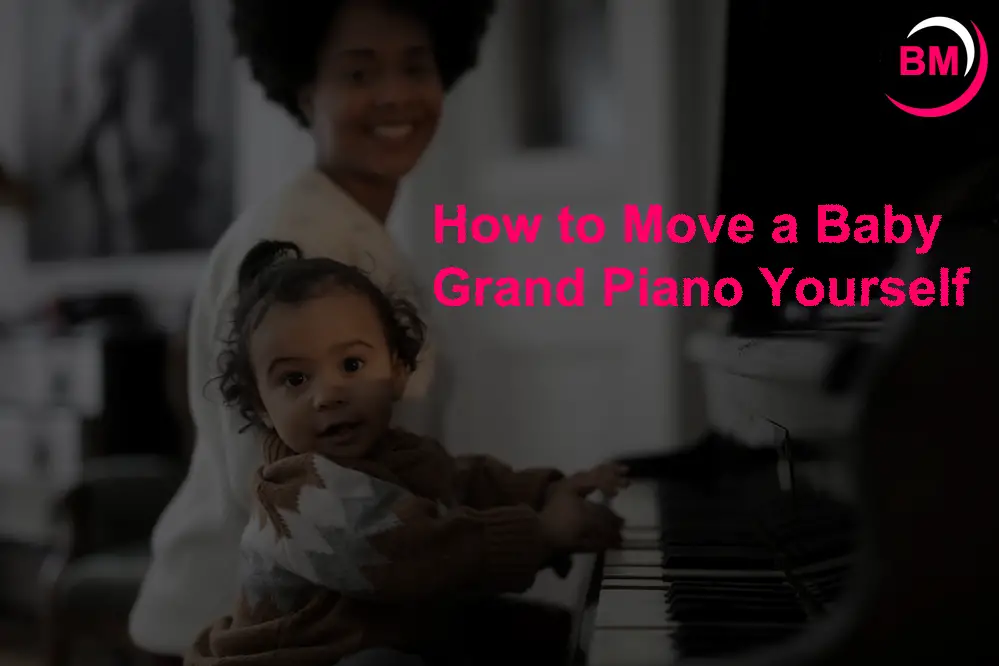 Congratulations! You just purchased your dream baby grand piano. Now, you have to figure out how to move it safely and securely into your home. 
Don't worry! In this article, we'll cover how to move a Baby Grand Piano yourself. Moving a baby grand piano doesn't have to be intimidating or overwhelming. With the right knowledge and preparation, you can move quickly. 
Read on for tips on moving a baby grand piano yourself!
How to Move a Baby Grand Piano Yourself 
Safety First!
The most important tip we can offer is safety first. Before attempting any moving project, make sure that you take safety precautions first. Wear protective gear such as gloves and slip-resistant shoes. 
Make sure that plenty of help is available and enough room in the area where you are moving the piano so that you don't injure yourself or anyone else in the process. 
Safety should always come before moving large objects, such as a piano.
Secure Your Piano
Once you have taken all necessary safety precautions, it's time to start securing your piano for transport. 
A baby grand piano is incredibly heavy – weighing up to 1,000 pounds – so you must secure it properly before attempting to move it anywhere. 
The best way to ensure a baby grand piano is with a few pieces of plywood or blankets between the legs of the instrument and then wrapping them with rope or straps for extra security. 
This will also help protect your floor from scratches or dents during transport. Once everything is secure, you are ready for lift-off!
Gather Your Helpers & Equipment
It takes more than one person to move a baby grand piano successfully and safely – we recommend having at least four people available when tackling this job! 
You will also need additional equipment such as dollies (or furniture sliders) and furniture straps if any stairs need to be navigated along the way. 
Enlisting professional help may be beneficial but not required if done correctly by following these guidelines carefully. 
Moving a baby grand piano requires patience, precision, and teamwork – so ensure everyone knows their role beforehand!
Conclusion: How to Move a Baby Grand Piano Yourself 
Moving a baby grand piano can be manageable if done correctly using proper safety measures, equipment, and help from your friends or family members. 
We hope you now understand how to move a Baby Grand piano yourself. With these tips and an appropriate plan, you can confidently move your beloved new addition into its rightful place without issue!

John is the Senior Content writer at BandMag. With 8+ years experience in content writing and SEO, he loves talking about content creation, SEO and his dog.