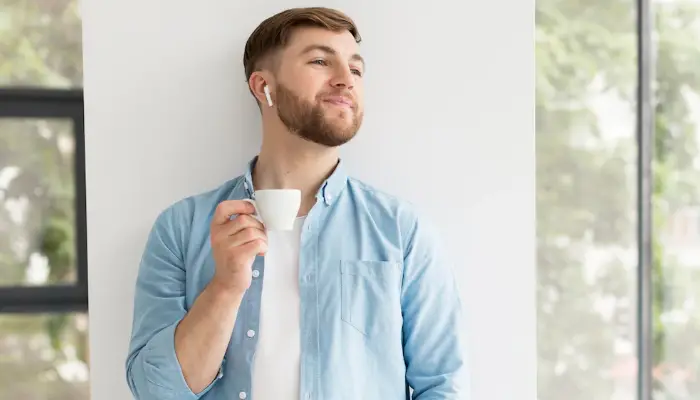 Do you want to know how to fix your AirPods microphone? Is your AirPods microphone not working? Don't worry, you're not alone. A lot of people have had this problem. Thankfully, there is a way to fix it!
How to Fix Your AirPods Microphone
The first thing you should do is make sure that your AirPods are properly charged. If they're not, then that could be the reason why your microphone isn't working.
Once you've verified that they're fully charged, open up the Settings app on your iPhone and go to the "Bluetooth" section.
From there, tap on the "i" next to your AirPods in the list of devices and make sure that the "Microphone" option is turned on.
If your microphone still isn't working after that, then the next thing you can try is resetting your AirPods. To do this, find the small button on the back of the charging case and hold it down for about 15 seconds until you see the LED light start flashing white. That means your AirPods have been reset and you can now try using them again.
Conclusion:
If your AirPods microphone isn't working, don't panic! There are a few things you can try that might fix the problem. First, make sure that your AirPods are charged and then turn on the microphone in Bluetooth settings.
If that doesn't work, try resetting your AirPods by holding down the button on the back of the charging case for 15 seconds. Hopefully one of those two solutions will do the trick!
That's all! You can also check out How to Draw a Microphone (4 Easy Steps) and What is a Condenser Microphone?

John is the Senior Content writer at BandMag. With 8+ years experience in content writing and SEO, he loves talking about content creation, SEO and his dog.