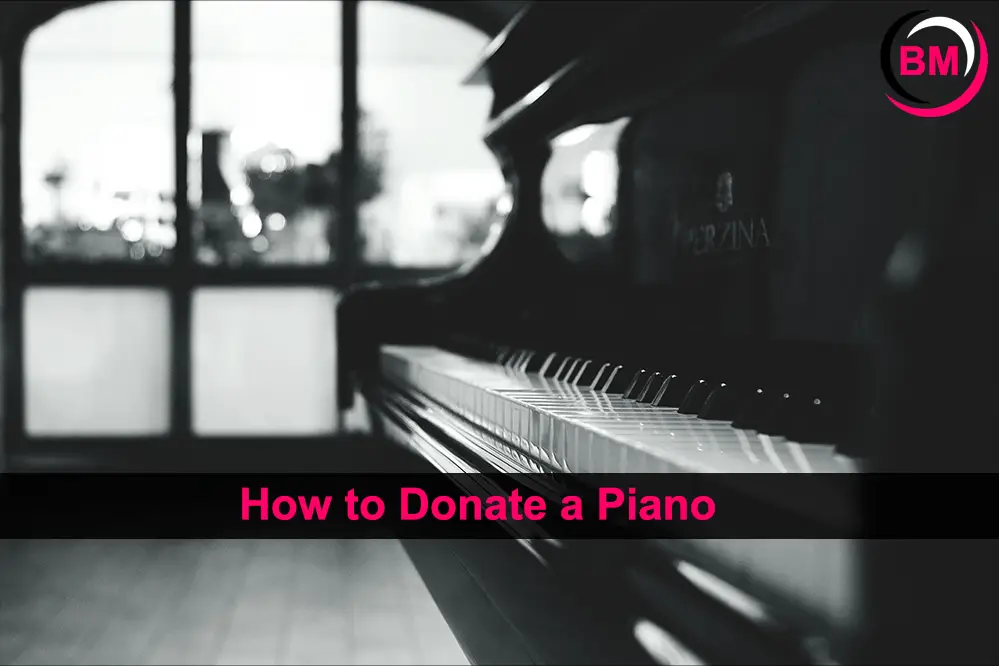 Do you want to know How to Donate a Piano?
Pianos are wonderful instruments that bring joy, inspiration, and entertainment to many people all over the world. However, not everyone has the means or the opportunity to own a piano. That is where piano donations come in. 
If you have a piano that you no longer need or want, you can donate it to a good cause and make a difference in someone's life. In this blog post, we will guide you through the process of donating a piano and finding the right organization to receive it.
How to Donate a Piano (Simple Guide)
Determine the Condition of Your Piano
Before you can donate your piano, you need to assess its condition. Is it playable? Does it have any cosmetic flaws or damages? The better the condition of the piano, the more options you will have for donating it. 
If your piano is not in good condition, you may consider repairing it before donating it. Reach out to local music stores or piano technicians for guidance.
Find a Local Piano Donation Organization
There are numerous non-profit organizations that accept piano donations and put them to good use. Research local organizations that accept piano donations and make sure to read their policies and requirements. 
You can also reach out to local schools, churches, and community centers to see if they would be interested in receiving a piano.
Plan for Safe and Efficient Transport
Transporting a piano can be a challenging task, especially if you don't have experience or equipment. Make sure to plan for safe transport before donating your piano. 
If you have a truck and the necessary tools, you can move the piano yourself with the help of a few friends. However, for larger or more valuable pianos, it may be worth hiring a professional piano moving service.
Consider Donating to a Music Therapy Program
One unique and impactful option for donating your piano is to donate it to a music therapy program or organization. Music therapy uses music as a tool for improving physical, mental, emotional, and social well-being. 
Donating your piano to a music therapy program can give individuals the opportunity to experience the therapeutic benefits of music.
Receive a Tax Deduction
Donating your piano is not only a meaningful act, but it can also have financial benefits. When you donate your piano to a qualifying non-profit organization, you can receive a tax deduction for the value of the donation. 
Make sure to obtain a receipt or written acknowledgment of the donation for tax purposes.
Conclusion: How to Donate a Piano
Donating a piano can be a rewarding experience that brings music and joy to those who may not have access to it otherwise. 
By assessing the condition of your piano, finding the right organization, planning for safe transport, and considering unique options such as music therapy programs, you can ensure that your piano donation is put to good use. 
And don't forget, you can even receive a tax deduction for your donation. So, take a moment to give your piano a new life and donate it to a worthy cause.
Related Posts:

Frank is the Senior Content writer at BandMag. With 12+ years experience in content writing and SEO, he loves talking about content creation, SEO and Football.